I went to the library the other day & I was looking for dog training books! I was in the wrong area. I even asked for help from the

librarian

!! I was too far too the left. I did find the dog training books finally.
Do you see what I see?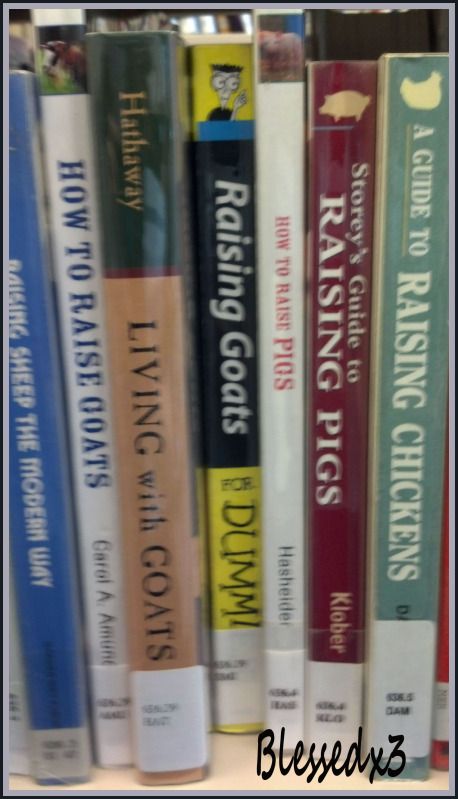 Do you think Heidi would love these books? One can never stop learning! May love these books, too, since she is getting involved in Castle Ranch (Fool's Gold Book #8, Summer Days, Coming out May 28th). May might get ideas from the chicken & pigs books & her son, Rafe, & Heidi might not like it at all! At all, Heidi is raising goats & nothing else!
What do you think May might add to the mix?
Chickens? Pigs? Horses? Cows?