Only Us by Susan Mallery is Book #6.1 in the Fool's Gold Series. I thought I would take this time to introduce the books
of the series for those who have not read any of the books. If you have not read this series, you can start here or exactly anywhere in the series. Susan Mallery wrote this series as Stand Alone books so you do not need to read them in order.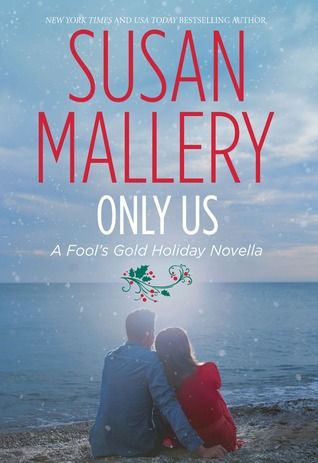 Pet groomer Carina Fiore wants nothing more than to confess her feelings to the man she loves. She's drawn to veterinarian Cameron McKenzie's good looks, caring nature and especially his devotion to his young daughter. But he's also her boss and a good friend. Putting her heart on the line could cost Rina both her job and their friendship forever.
Since his divorce, Cameron hasn't been willing to trust his heart--or his daughter--with anyone else. For months he's pushed away all thoughts of taking Rina in his arms and kissing her, unwilling to risk their friendship for a single night of pleasure. But when a kiss under the mistletoe unlocks the simmering passion between them, Rina and Cameron may just find love for the holidays after all...
An ebook exclusive Fool's Gold series novella.
Something for You: (I will add these later)
1.
2.
3.
4.
5.
Keep on Reading Fool's Gold Books!
Melissa