Only Yours is Book #5 in the Fool's Gold Series. I love this book. I want to live in Fool's Gold. I loved the ending. I knew it. That is all I will say. This is a book you must read. Susan Mallery did it again!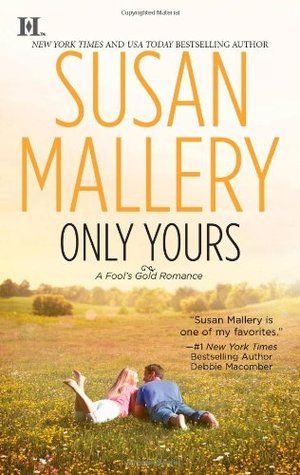 Montana Hendrix has found her calling—working with therapy dogs. With a career she loves in a hometown she adores, she's finally ready to look for her own happily ever after. Could one of her dogs help her find Mr. Right…or maybe Dr. Right?
Surgeon Simon Bradley prefers the sterility of the hospital to the messiness of real life, especially when real life includes an accident-prone mutt and a woman whose kisses make him want what he knows he can't have. Scarred since childhood, he avoids emotional entanglement by moving from place to place to heal children who need his skillful touch. Can his growing feelings for Montana lead him to find a home in Fool's Gold, or will he walk away, taking her broken heart with him
?
Something for You: (I will add these soon)
1.
"He looked at her. "I will miss you, Montana. For the first time in my life, I'll regret leaving someone behind."
―
Susan Mallery
,
Only Yours
"Montana," he said, dragging her against him.
"Montana, I'm so sorry. I was wrong. What I said, how I treated you." He drew back so he could see her face. "I love you. I have from the first. You're the best part of me. You are the light to my dark and without you, I'm blind. I'll give you anything, if only you'll stay with me."
―
Susan Mallery
,
Only Yours
Keep Reading Fool's Gold Books!
Melissa