If you have read Summer Nights, I would love to hear your opinion on it. Please comment & let me know.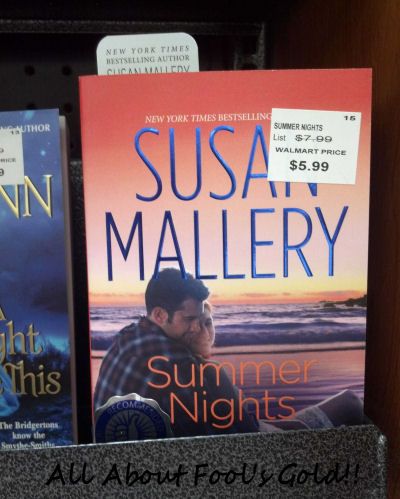 Summer Nights is a great summer read. I love that Annabelle wanted to learn how to ride a horse for her
fundraiser
for her bookmobile that she cares so much about. I don't want to give away anything. There was so many twists & turns in this book! I love that so much. There is 1 thing that I absolutely love a lot, but I can not say (Spoiler). My daughter is disabled & she takes horseback riding lessons. Summer Nights is my
favorite book in the entire Fool's Gold series! I give 5 stars! Way to go Susan Mallery!!
After 8 books, I can finally say I have a favorite. Summer Nights is my favorite!
My review will be up soon. I will go into more detail than this. This book really touched my heart. I want to save it for my Book Review!
Keep Reading Fool's Gold! Melissa