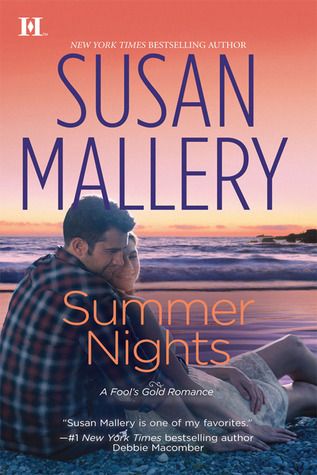 Summer Nights is on the Best Seller List for the New York Times!!!! Have you read this yet? It is my favorite book of the Fool's Gold Series. It has reminded me of Ashleigh's Journey with her Horseback Riding. Her struggles with her pain & her disease, Spastic Paraparesis. Shane (one of the main characters in the book) opens his ranch up to give lessons to children that touches
my heart because of Ashleigh.
His ideas were great. They made me cry. As a mom of a child like my daughter, horseback riding is very good for her & it helps build those muscles.
What touched me the most was the child with burns riding the pony.
Back when Ashleigh started horseback riding (she was 6 years old), she was going to this Ranch. I found out about this couple (Donna & her husband) through her physical therapist offering horseback riding lessons for disabled children at their ranch. They did it for free. It was a way for them to give back.
A few nights ago Ashleigh started Special Olympics Horseback Riding & in 2 years she will be able to compete with the Special Olympics. I love where the Special Olympics Horseback Riding is held. They are wonderful. Ashleigh has been riding there for a few years, but not with Special Olympics. This location also has camps during the summer, too. This week Ashleigh had Camp. She loves to ride her favorite horse, Buddy, there! When Ashleigh was at this Camp on Wednesday, I was asked by a volunteer how many years Ashleigh has been coming. I think it has been 5 years.

These are some photos from Wednesday's Camp:
Summer Nights is my favorite book in the entire Fool's Gold series! Way to go Susan Mallery!!