Here is my Fool's Gold Summer Challenge:
(So far I have read 7, updated 7/19)
I will be updating when I finish a book & adding a new book.
I hope you all will join me. Click HERE for more information & to join me on Goodreads! Here is the previous post on: Click HERE.
Fool's Gold Summer Challenge
Duration: 6.05.12 - 8.15.12
The Cowboys are Coming to Fool's Gold
*Find and read books that are all about the newest trilogy in the Fool's Gold Series
•Summer Days-
Find a book that...
•Read
Summer Days!
5/31
♥♥♥♥
♥
*Main Character Works on a farm or ranch-
Season of Fear by Christine Bush 6/20
♥♥♥♥
♥
*Has a strong Mother/Son OR Grandfather/Granddaughter relationship
*BONUS if you can find a book with Goats!
•Summer Nights-
Find a Book That...
•All Summer Long-
*Main character works as an Underwear Model! OR a model of any type (yes all summer long has a cowboy that is also a former underwear model!)
*Main character is a Firefighter OR character's caree is stereotyped to be done by the opposite sex (ie. firefighter that is a women...nurse as a man, ect)-
*Characters come back to their childhood home
Find and Read a book about any of the Fools Gold categories below!
(This can either be a theme, character or even to do with a cover...)
•Small Town -
A Home in Stone Creek 7/19
♥♥♥♥
♥
•Multiplies (the town of fool's gold tend to have LOTS of babies at once! this can be twins, triplets or more!)
*Hospitals - Lucky in Love? Nurse
*Dogs (A Therapy Dog would be even better!)

Dog Tags by David Rosenfelt
*Professional Athlete (Think Josh and Raoul) - Simple Irresistible Chinooks Hockey Team #1 by Rachel Gibson
*Author We Brought a Zoo (Benjamin Mee a writer working on a novel)
*Construction/Architect (Ethan, Nevada, Tucker)
The Heart of Fool's Gold
*Find and read books that are all about FG…the town, the people, the events…this is based on entire series
Find and Read a book that the Title/Author of the Book starts with any of the Letters from...
♥F
*BONUS! We ♥ Susan Mallery
Find and Read ...
•Any of Susan Mallery's previous books-
Barefoot Season 6/18
♥♥♥♥
♥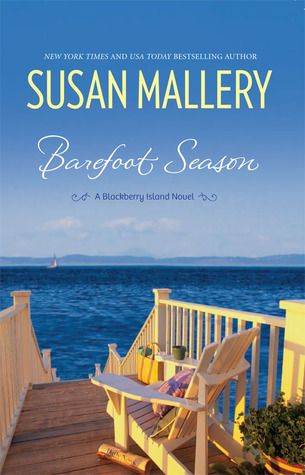 •A book from one of Susan's
Favorite Authors
-
Catch of the Day by Kristan Higgins 7/4
♥♥♥♥
♥
•A book you consider a "Summer Read"-
The Sweetest Thing by Jill Shalvis
•A book from the Contemporary Romance genre
- Rescue Me by Rachel Gibson