This week has been fun!!!
I had all 3 kids with me today since Shawn works on Thursdays!!
First stop was the dentist!

Both Ashleigh & Noah had a dentist appointment. Routine Dental appointment. Both kids went back on their own. Ethan played in their little kids area. Guess what I did? Yes, I read Summer Nights!
The one lady brought Noah out first. No cavities. After she was done, I asked her if she read She does!! I showed her the bookmark. I had my ipad on my lap & I was reading Summer Nights. I told her that, too. She asked if she could get them from Amazon since she has a Kindle. I told her that I am reading my in the Kindle app so yes. I told her that I look at both Amazon & Barnes & Noble price wise, but I go with Amazon most of the time. She said she is going to get the 3 books from Amazon! Score!! Ashleigh came out next & no cavities, but she needs to see an Orthodontist. Again I spoke to her about Fool's Gold, the books, etc. She does not read, but her mom does. She is going to give her mom the bookmark! I also try to schedule their 6 month appointments, but their schedule books do not go that far. I hand out bookmarks to the office girls & tell them all about Fool's Gold & Summer Days. I tell them I am in the middle of reading Summer Nights & so far I am loving what I am reading. Just wish I had more time to read it.
Today we had to go back to KMart, too, because Summer Nights was not there on Tuesday. The book rep, Linda, was there. She is also the same one from Walmart. I saw her on Tuesday when I was at Walmart. She asked her boss & everything is ok to be put in & on the books at both Walmart & KMart.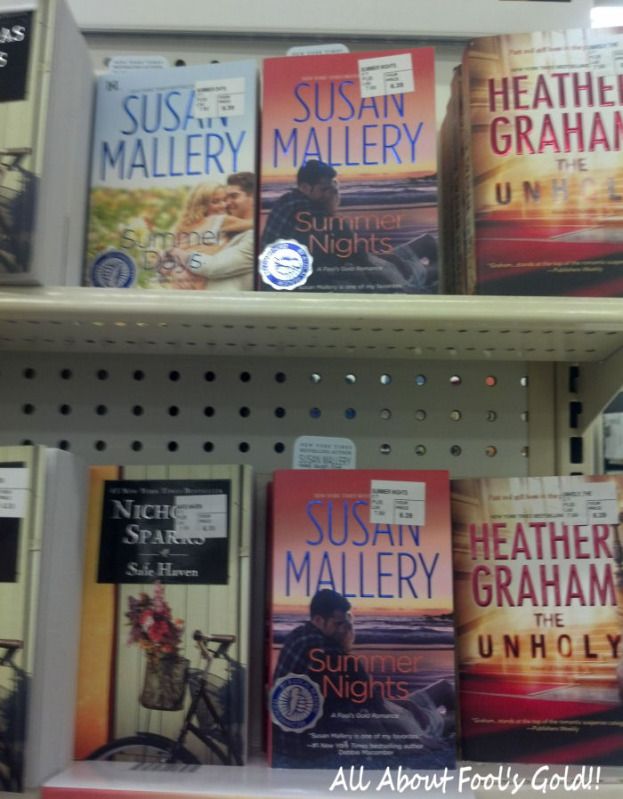 I was at Target today & spoke with 1 of their managers. I was only allowed to put the bookmarks & recommend sticker into/onto the books.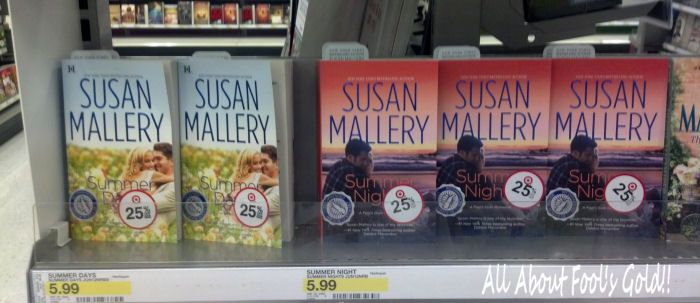 I need a chart to keep this all straight.
I need to get back to Sam's Club because I forgot about them. They did not have their Summer Nights out on the shelves. I will try to get there tomorrow, but it is to be a HOT day. I am thinking tomorrow night.
Keep Reading Fool's Gold Books especially Summer Nights!