When you think of Cowboys, how do you picture them?
I think I know what you are thinking! The Cowboys are sitting on a horse with a cowboy hat on! Looking all cute! Right? Tell me I am right? Now, tell me what color horse & hat? Black for both? White for both? Or a mix for both? I am forgetting 1 thing! The cowboy boots! Cowboys have to wear Cowboy boots! Right?
The Cowboys are Coming to 3 of Susan Mallery's
books
. Summer Days just came out on May 29, Summer Nights comes out June 26, & All Summer Long comes out July 31. Are you pre-ordering them? I did! Summer Days is a great book! I can not wait to read the other 2!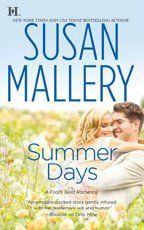 Locked in an unexpected land dispute, Rafe Stryker is trapped in the one place he vowed never to return to – the Castle Ranch in Fool's Gold, California. He made millions facing ruthless adversaries in the boardroom, but nothing could've prepared him to go head-to-head against stubborn, beautiful Heidi Simpson. No one is more surprised than Rafe to discover that he's finding Heidi – and life as a cowboy – much more compelling than he wants to admit. For Heidi, the Castle Ranch is the home she's always wanted. After a life on the road, the vivacious blonde has finally put down roots. She won't give that up without a fight, not even for a man whose late-night kisses make her yearn to be a little less…wholesome. As the two turn from passionate adversaries to passionate, period, they'll discover that summer love can last a lifetime. (From Goodreads)
Summer Nights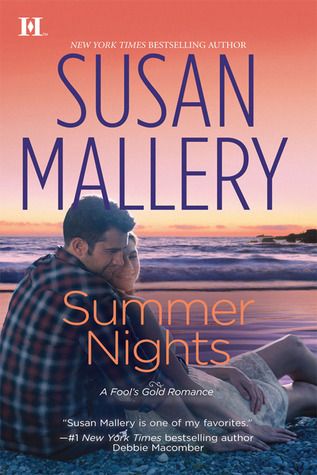 Horse whisperer Shane Stryker is done with passion. This time around, he's determined to meet someone who will be content with the quiet life of a rancher's wife. And the fiery, pint-size redhead who dazzles him at the local bar definitely does not fit the bill. Small-town librarian Annabelle Weiss has always seen herself as more of a sweetheart than a siren, so she can't understand why Shane keeps pushing her away. Shane has formed the totally wrong impression of her but only he can help her with a special event for the next Fool's Gold festival. And maybe while he's at it, she can convince him to teach her a few things about kissing on hot summer nights, too-some lessons, a girl shouldn't learn from reading a book! (From Goodreads)
All Summer Long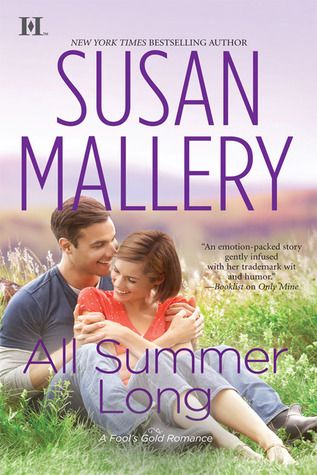 Can a summer fling turn into love that lasts a lifetime? Former underwear model turned entrepreneur Clay Stryker has loved, tragically lost and vowed that he'll never risk his heart again. After making his fortune, the youngest of the rugged Stryker brothers returns to Fool's Gold, California, to put down roots on a ranch of his own. But he's frustrated to discover that even in his hometown, people see him only for his world-famous...assets. Firefighter Chantal (Charlie) Dixon grew up an ugly duckling beside her delicately beautiful mother, a feeling reinforced long ago by a man who left soul-deep scars. Now she has good friends, a solid job and the itch to start a family-yet she can't move toward the future while she's haunted by painful memories. Clay finds an unexpected ally, and unexpected temptation, in tomboyish Charlie, the only person who sees beyond his dazzling good looks to the real man beneath. But when Charlie comes to him with an indecent proposal, will they be able to overcome their pasts and find a love that lasts beyond one incredible summer? (From Goodreads)


Keep on Reading Fool's Gold Books!!
Melissa